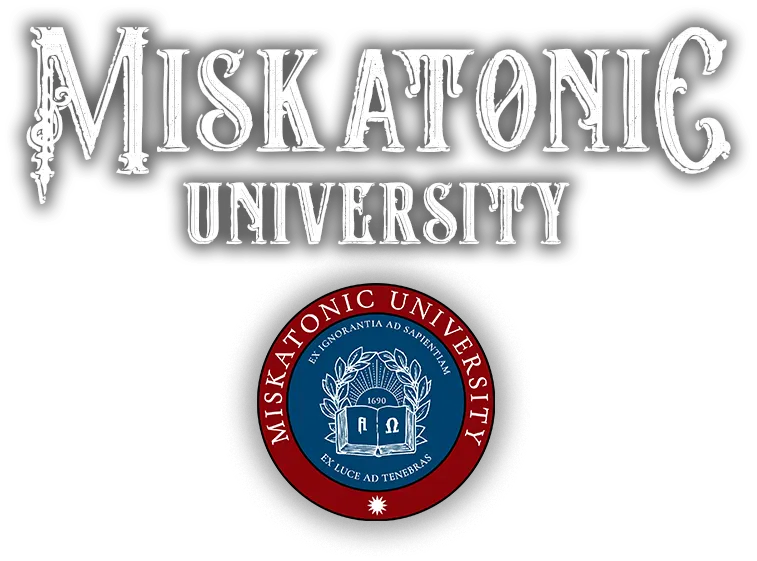 The Characters
Choose
There are no less than 113 characters to choose from, each one special and unique. We wrote and designed them with great love. For all information see the character section of the guide.
Soundtrack
To write the characters we were inspired by real events, images and above all, music. We suggest you read the characters while listening to the playlist we made to give you the right atmosphere!
The Table
Use the interactive table to filter characters by Society, subject, grade point average and more. We recommend using the table from your PC for greater convenience. To read the complete characters, click on the character name.
The Covers
Would you like to be inspired by the cover to choose your character?
covers gallery
fill in the check-in form
When you have chosen your 7 character preferences, please fill in the form. We will also ask you for other logistical information (such as allergies, room preferences, etc.). Casting is not first come first served. First we will collect all preferences and only then we will do the casting.
Fill out the form by:
Run #1 and #2 – October 14, 2022 (full cast will be published on October 17)
Run #3 and #4 – January 22, 2023 (full cast will be published on January 26)
Run #5 and #6 – March 3, 2023 (full cast will be published on March 7)
Run #7 – June 15, 2023 (full cast will be published on June 19)
| Name | Archetype | Role | Society | Society Status | Average Grade | Morning Lecture | Afternoon Lecture | Study Group | Scolarship | Triggers |
| --- | --- | --- | --- | --- | --- | --- | --- | --- | --- | --- |
| Earnshaw | The death-haunted torn between religiosity and lust for life | Student | Enigma Society | Master | B | Archaeology B | Art History B | 8 | no | description of corpses, murder, death of a loved one, desecration of graves, suffering from psychological disorder (anxiety, PTSD), drugs |
| Easton | The cunning opportunist willing to do anything to get what they want | Student | Enigma Society | Member | B | Anthropology A | Ancient languages A | 1 | no | perpetrator of physical and psychological abuse |
| Ebner | The cold and morbid investigator of the dead | Student Prefect | Enigma Society | Member | B | Ancient languages B | Archaeology B | 11 | no | description of corpses, perpetrator of psychological abuse, suicide |
| Ebrahim | The friendly typographer's child lover of secrets and intrigue | Student | Enigma Society | Member | B | Art History B | Anthropology B | 15 | yes | Religious discrimination,Homicide of a loved one, Politics, War. |
| Echeverria | The cynical opportunist bibliophile who despises idealists | Student | Enigma Society | Member | B | Art History B | Anthropology B | 16 | no | death of a loved one, witness of physical and sexual abuse, child abuse |
| Eganov | The outspoken Bolshevik who wants to spread the ideal | Student | Enigma Society | Master | B | Archaeology A | Art History A | 5 | no | politics, discrimination (racism), war, |
| Egger | The misunderstood explorer's child who lost their wits in the ice | Student | Enigma Society | Member | B | Anthropology A | Ancient languages A | 2 | no | death of a loved one, homicide, witness and perpetrator of physical violence, suffering from psychological/psychiatric disorder, cannibalism. |
| Eikenboom | The paranoid boss's kid about to fall apart | Student | Enigma Society | Novice | B | Archaeology B | Art History B | 7 | no | Suffering from psychiatric disorder, homicide, witness and perpetrator of physical violence |
| Eklund | The meek mosaicist who seeks meaning in the world's tiles | Student | Enigma Society | Novice | B | Ancient languages A | Archaeology A | 10 | no | domestic abuse, homicide, cannibalism, religious fanaticism, death of a loved one, children abuse , witness of physical and sexual abuse |
| El-Amin | The mystic torn from the desert who opposes tyrants | Student | Enigma Society | Member | B | Archaeology B | Art History B | 7 | no | colonialism, discrimination (racism), cultural appropriation |
| Eleusine | The notorious transformist thief eager to live a thousand lives | Student | Enigma Society | Member | A | Ancient languages A | Archaeology A | 9 | no | Suicide of a loved one, negligent homicide |
| Ellis | The suspicious lover of the hunt who is obsessed with death | Student Assistant (Art History A) | Enigma Society | Novice | B | Art History A | Anthropology A | 14 | no | Physical violence, killing of animals, cannibalism, suicide of a loved one. |
| Elzinga | The devoted manipulator a little too fascinated by the Evil One | Student | Enigma Society | Novice | C | Anthropology B | Ancient languages B | 3 | yes | animal violence and killing, psychiatric disorder of a loved one, alcohol abuse, religious fundamentalism |
| Emine | The proud and incorruptible betrayed revolutionary who is inspired by antiquity | Student | Enigma Society | Master | B | Art History A | Anthropology A | 13 | no | politics, witness and perpetrator of violence, homicide, war, death of a loved one, suicide. |
| Endicott | The unruly and vital dandy who constantly craves adrenalin | Student | Enigma Society | Novice | C | Art History A | Anthropology A | 13 | no | drugs, alcohol, discrimination (race), physical violence, war, suicide |
| Engman | The crime news enthusiast who harbours too many horrendous secrets | Student | Enigma Society | Novice | C | Anthropology B | Ancient languages B | 4 | yes | Insects, Cannibalism, Death of a loved one, Homicide. |
| Eriksen | The grim lover of the darkness who is haunted by their ancestors | Student | Enigma Society | Novice | A | Archaeology A | Art History A | 6 | no | suffering from a psychological disorder (PTSD, paranoia), war, death of a loved one |
| Evans | The weird obsessive symbolist who seeks the essence of things | Student Assistant (Archaeology B) | Enigma Society | Novice | B | Ancient languages B | Archaeology B | 12 | no | Suffering from psychological disorder and terminal illness, victim of physical violence, infanticide, suicide of a loved one |
| Ewing | The criminal who hates the rich and loses all the loved ones | Student Assistant (Ancient languages A) | Enigma Society | Member | B | Ancient languages A | Archaeology A | 9 | no | mental illness and death of a loved one, imprisonment, homicide, perpetrator of physical violence, spiritism, suicide |
| Ezra | The resolute bodyguard who wants to be worthy of their father | Student Assistant (Art History B) | Enigma Society | Novice | A | Archaeology B | Art History B | 8 | no | death of a loved one, physical violence |
| Gad | The friendly drug dealer who has let down those who trusted them too many times | Student Prefect | Goliard's Thorns | Member | C | Archaeology B | Art History B | 8 | yes | drugs, perpetrator of physical violence, death of a loved one |
| Gaines | The depraved who grew up among gangsters and offers unique experiences | Student | Goliard's Thorns | Master | B | Art History A | Anthropology A | 14 | no | Sex, cannibalism, drugs and alcohol, physical violence, perpetrator of psychological and sexual abuse, death of a loved one. |
| Gantenbein | The strong one who controls everything and hides their illness at all costs | Student | Goliard's Thorns | Novice | A | Anthropology A | Ancient languages A | 2 | no | suffering from epylepsy, death of a loved one, homicide, witness and perpetrator of physical violence, cannibalism, discrimination (LGBTQI+fobia, abilism), alcohol |
| Garcia | The pragmatist who is prepared to risk everything to enjoy life | Student | Goliard's Thorns | Member | B | Archaeology A | Art History A | 5 | no | death of a loved one, cannibalism, alcohol, suicide |
| Garland | The neglected sensitive who wants to learn to let go | Student | Goliard's Thorns | Master | C | Anthropology A | Ancient languages A | 2 | no | illness and death of a loved one, suicide |
| Garrett | The explorer baron who despises mediocrity willing to do anything to achieve glory | Student | Goliard's Thorns | Master | B | Art History A | Anthropology A | 13 | no | illness and death of a loved one, perpetrator of physical and sexual abuse, alcohol |
| Gavrilu | The idealistic libertarian journalist who fights abuse | Student | Goliard's Thorns | Novice | B | Archaeology B | Art History B | 7 | no | discrimination (anti-gypsism), death of a loved one, desecration of graves, colonialism |
| Gensheimer | The sadistic fantasist who feeds on the pain of others | Student | Goliard's Thorns | Novice | B | Ancient languages B | Archaeology B | 11 | no | victim of physical violence, children abuse, sadism, perpetrator of physical and psychological violence, suicide |
| Gerrard | The traveller of the Here and Beyond who tries to fight depression | Student | Goliard's Thorns | Novice | C | Archaeology A | Art History A | 5 | no | drugs and alcohol, suffering from psychological/psychiatric disorder (depression), suicide, death of a loved one, self-harm |
| Giannopoulos | The hunted aristocratic viveur who cannot trust | Student | Goliard's Thorns | Novice | C | Archaeology B | Art History B | 8 | no | politics, death of a loved one, alcohol, drugs |
| Gillespie | The loyal political exile who believes in justice | Student | Goliard's Thorns | Novice | C | Art History B | Anthropology B | 15 | yes | victim of physical violence, Imprisonment, Homicide, Politics. |
| Gissendanner | The fearless individualist adventurer from whom their little sister was snatched | Student | Goliard's Thorns | Member | C | Art History B | Anthropology B | 16 | no | death of a loved one, self-harm, perpetrator of physical violence, murder, imprisonment, colonialism, child abuse |
| Glatz | The heir of the crime lord who fears to have inherited the father's violence | Student | Goliard's Thorns | Member | C | Archaeology B | Art History B | 7 | no | death of a loved one, homicide, suicide, self-harm, physical violence, alcohol |
| Goette | The reflective pastor's child wondering about God's will | Student | Goliard's Thorns | Member | C | Archaeology B | Art History B | 8 | no | discrimination (anti-Semitism), war, witness of physical violence |
| Goldman | The chess genius planner who believes in intellect | Student | Goliard's Thorns | Member | B | Ancient languages A | Archaeology A | 10 | no | child abuse, victim of physical abuse, homicide, illness of a loved one |
| Golubev | The exile survivor of the revolution in search of a happy life | Student | Goliard's Thorns | Member | B | Art History B | Anthropology B | 16 | no | victim of physical violence, cannibalism, homicide of a loved one, politics, alcohol |
| Grave | The former heroin addicted inmate who seeks atonement in pain | Student Assistant (Ancient languages B) | Goliard's Thorns | Novice | C | Ancient languages B | Archaeology B | 12 | no | Child Prostitution, Drugs, Physical Violence, Homicide, Imprisonment, Suicide, Masochism, Self-harm. |
| Green | The androgynous reborn cabaret star who fights injustice | Student | Goliard's Thorns | Member | A | Anthropology A | Ancient languages A | 1 | no | discrimination (LGBTQIphobia), victim of physical and psychological abuse |
| Greyson | The efficient monster hunter interned in the asylum | Student | Goliard's Thorns | Novice | A | Archaeology A | Art History A | 6 | no | death of a loved one, suffering from a psychiatric illness, desecration graves, internment in a psychiatric hospital, perpetrator of physical violence |
| Griffin | The brilliant iron-willed geek capable of acting glacially | Student | Goliard's Thorns | Novice | A | Ancient languages A | Archaeology A | 9 | no | suffering from terminal illness, suicide of a loved one, killing of animals, perpetrator of violence, homicide |
| Gustavson | The compassionate unravelling mind that wants to dispel the darkness | Student | Goliard's Thorns | Novice | B | Archaeology A | Art History A | 6 | no | disappearance and illness of a loved one, insects, suicide, drugs, |
| Kabir | The amnesiac star involved in deviant cults | Student | Knife and Veil | Master | B | Ancient languages A | Archaeology A | 10 | no | Suffering from psychollogical disorder (PTSD, amnesia), Homicide, mummification, sex, child physical, psychological and sexual abuse, victim of psychological and sexual abuse, cannibalism, suicid |
| Kaczynski | The idealist founder of esoteric socialism who believes in universal brotherhood | Student | Knife and Veil | Novice | B | Art History A | Anthropology A | 13 | no | homicide of a loved one, witness of physical violence, war, politics. |
| Kaderabek | The self-destructive romantic spirit that wants to feed on violent wonder | Student | Knife and Veil | Member | B | Anthropology B | Ancient languages B | 3 | no | self-harm, killing of animals, death of a loved one, detention in a psychiatric clinic |
| Kaffenberger | The melancholic guardian of the law who disobeyed orders | Student | Knife and Veil | Novice | B | Ancient languages B | Archaeology B | 12 | no | victim of physical violence, death of a loved one, homicide, politics, suicide |
| Kahanek | The unscrupulous orphan willing to do anything to succeed | Student | Knife and Veil | Master | B | Art History A | Anthropology A | 14 | no | physical violence, alcohol, murder |
| Kahl | The self-harming writer whose fairy tales come true | Student | Knife and Veil | Novice | B | Archaeology B | Art History B | 7 | no | self-harm, perpetrator of physical violence, homicide |
| Kane | The fragile patient prey to the hallucinations that have haunted them since childhood | Student | Knife and Veil | Novice | B | Anthropology B | Ancient languages B | 4 | no | Suffering from a psychiatric disorder, detention in a psychiatric hospital, insects |
| Keesley | The former soldier passionate about the beauty of death | Student | Knife and Veil | Member | B | Archaeology A | Art History A | 6 | no | description of corpses, war, colonialism, desecration of graves, necrophilia, death of a loved one |
| Kempa | The sarcastic necrophorus who puts others first | Student Assistant (Archaeology A) | Knife and Veil | Member | A | Archaeology A | Art History A | 6 | no | description of corpses, death of a loved one, death of animal |
| Kensington | The fascist aristocrat with the gift of clairvoyance | Student | Knife and Veil | Master | B | Art History B | Anthropology B | 16 | no | mummification, homicide, witness and perpetrator of physical violence, politics (fascism), discrimination (racism, anti-gypsyism) |
| Kimber | The charismatic ruler of the street who fights for their people | Student | Knife and Veil | Novice | C | Art History B | Anthropology B | 15 | no | discrimination (anti-semitism), politics (fascism), perpetrator of physical violence |
| Kleca | The street-hardened stepchild with blood on their hands | Student | Knife and Veil | Novice | B | Art History B | Anthropology B | 15 | yes | Victim and perpetrator of violence, domestic violence, Death of a loved one, Homicide |
| Koppel | The empath grown up in a genocide looking for a way to stop feeling pain | Student | Knife and Veil | Member | C | Ancient languages A | Archaeology A | 9 | no | colonialism, discrimination (racism), genocide, death of a loved one, infanticide, war, spiritism, self-harm |
| Koury | The profound psychic searching for their little sister among the ghosts | Student | Knife and Veil | Member | B | Anthropology A | Ancient languages A | 1 | no | death of a loved one, self-harm, suicide, spiritism, physical violence |
| Kovač | The gentle post-mortem photographer who gives a bit of immortality | Student | Knife and Veil | Novice | C | Anthropology B | Ancient languages B | 4 | no | illness and death of a loved one, description of corpses, suicide, moths |
| Kramer | The sociable rabbi's child who loves confrontation | Student Assistant (Ancient languages A) | Knife and Veil | Novice | A | Anthropology A | Ancient languages A | 2 | no | discrimination (anti-Semitism), victim and perpetrator of physical violence, death and illness of a loved one, description of corpses |
| Kufa | The gentle spiritist colonist who believes in ancient myths | Student Prefect | Knife and Veil | Member | A | Ancient languages B | Archaeology B | 11 | no | Colonialism, discrimination (racial), Cultural appropriation, Homicide, Politics, séances, perpetrator of physical violence |
| Lachy | The sad writer of Penny Dreadful who lost their little girl | Student | Lost Poets | Novice | C | Archaeology A | Art History A | 6 | no | death of a loved one, description of corpses, insects |
| Lancaster | The competitive street versifier who made it on their own strength | Student | Lost Poets | Master | A | Ancient languages A | Archaeology A | 10 | no | death of a loved one, homicide, description of corpse, witness of physical violence, alcohol, drugs, mutilation |
| Landolfi | The one-eyed Freak Show artist raised by 'monsters' | Student | Lost Poets | Novice | A | Archaeology A | Art History A | 6 | no | suffering from physical disability (severe eye injury), discrimination (ableism), physical violence, self-harm, victim of psychological abuse |
| Lane | The sensitive child of the general terrified by loneliness | Student | Lost Poets | Master | A | Anthropology A | Ancient languages A | 1 | no | Physical Violence, Violence against animals, Politics, Homicide of a dear one |
| Langenberg | The functional and impassive dissociate who puts hell on paper | Student | Lost Poets | Novice | A | Anthropology B | Ancient languages B | 4 | no | Physical and sexual domestic abuse of children, child prostitution, suffering from psychological/psychiatric disorder (dissociation, PTSD), suicide, description of corpses, moths, death of a loved one, victim of psychological and sexual violence, perpetrator of physical violence. |
| Larson | The naive language lover who wants to take care of people | Student | Lost Poets | Master | C | Ancient languages B | Archaeology B | 11 | no | witness to physical violence, death of a dear one, negligent homicide, insects |
| Lawson | The irreverent libertine who composes audacious satire | Student | Lost Poets | Novice | B | Anthropology A | Ancient languages A | 2 | no | sex and pornography, turpiloquy, alcohol, perpetrator of physical violence |
| Lazar | The ethereal and ascetical painter who creates the Heavenly Blue | Student | Lost Poets | Member | B | Art History B | Anthropology B | 15 | no | witness of psychological and physical violence, perpetrator of physical violence |
| Lazarashvili | The heroic and proud duelling prince who lives everything with intensity | Student Assistant (Ancient languages B) | Lost Poets | Member | A | Anthropology B | Ancient languages B | 3 | no | war, politics, perpetrator of physical violence, discrimination(racism) |
| Lee | The visionary violinist of the night torn between depression and mania | Student | Lost Poets | Novice | B | Archaeology A | Art History A | 5 | no | death of a loved one, discrimination (anti-gypsism), suffering from a psychiatric disorder (bipolar disorder) |
| Leighton | The sweet poet of obituaries visited by the dead | Student | Lost Poets | Member | B | Art History A | Anthropology A | 13 | no | Death of a loved one, suicide, religious fanaticism, description of corpses, suffering from a psychiatric disorder, internment in a psychiatric hospital, desecration of graves |
| Lejeune | The extravagant and exuberant billionaire with a disease that consumes them | Student | Lost Poets | Member | C | Art History B | Anthropology B | 16 | no | sex, suffering from a terminal illness, suffering from psychiatric disorders |
| Leonian | The mystic antiquarian who seeks God in diamonds | Student | Lost Poets | Novice | B | Ancient languages B | Archaeology B | 12 | no | genocide, discrimination (ethnic) , physical violence against children and infanticide, death of a dear one |
| Lestrange | The perverse Grand Guignol experimenter besieged by boredom | Student Prefect | Lost Poets | Member | B | Archaeology A | Art History A | 6 | no | mental illness and death of a loved one, sadism, perpetrator of physical and psychological violence, homicide |
| Lewis | The sensitive conscript obsessed with guilt who seeks peace in meditation | Student | Lost Poets | Member | B | Art History A | Anthropology A | 14 | no | cultural appropriation, colonialism, war, description of corpses, death of a loved one, death in childbirth |
| Lindberg | The blunt and violent chronicler of the slums who despises hypocrisy | Student | Lost Poets | Member | B | Archaeology B | Art History B | 7 | yes | perpetrator of physical violence, domestic violence, homicide, death and mental illness of a loved one, turpiloquy |
| Little | The curious veteran chemist who faces horror through art | Student | Lost Poets | Novice | C | Ancient languages A | Archaeology A | 9 | no | suffering from psychological disorder (PTSD), abortion, infanticide, mental illness of a loved one, war, homicide, description of corpses |
| Lockhart | The loyal friend who watches others live and fears being alone | Student | Lost Poets | Novice | C | Anthropology B | Ancient languages B | 3 | no | perpetrator of physical violence, alcohol, drugs |
| Lockwood | The rough and upright bounty hunter who despises the rich | Student | Lost Poets | Novice | C | Anthropology B | Ancient languages B | 4 | no | Physical violence, negligent homicide, alcoholism, domestic physical and sexual abuse of children, child prostitution, killing of animals. |
| Loughlin | The burning militant with a poetic soul who fights for independence | Student | Lost Poets | Novice | C | Art History A | Anthropology A | 14 | no | Physical Violence, War, Politics, negligent homicide |
| Mabel | The obstinate ex-cop oniromancer in search of their missing little sister | Student | Mind's Eye | Master | B | Art History A | Anthropology A | 13 | no | death of a loved one, alcohol and drugs, victim of physical abuse, domestic violence against children |
| MacAlister | The combative and eloquent trade unionist who wants to listen to everyone's voice | Student | Mind's Eye | Master | B | Anthropology B | Ancient languages B | 4 | no | alcohol, discrimination (racism), mutilation, death and illness of a loved one, politics, physical violence, imprisonment, killing of animals |
| Mackie | The arrogant black sheep who seeks the essence of life in vices and excesses | Student | Mind's Eye | Novice | B | Archaeology B | Art History B | 7 | no | alcohol and drugs, negligent homicide, self-harm, terminal illness of a dear one |
| Maddison | The honest and generous orphan with no intention of choosing evil | Student | Mind's Eye | Novice | B | Archaeology B | Art History B | 8 | no | death of a loved one, perpetrator of physical violence, war, self-harm, suicide, description of corpses |
| Malaspina | The vitalist reactionary and revolutionary New Citizen | Student | Mind's Eye | Novice | B | Ancient languages B | Archaeology B | 11 | no | Colonialism, Politics (fascism), child sexual abuse, domestic abuse, (racial) discrimination, death of a loved one, war, victim and perpetrator of physical violence |
| Malcolm | The awkward serial killer's child afraid of going mad | Student | Mind's Eye | Novice | B | Ancient languages B | Archaeology B | 12 | no | witness of physical violence, infanticide, detention and execution of a loved one, suicide, discrimination, spiritism |
| Mamedovie | The sorrowful billionaire philanthropist who wants to end all wars | Student | Mind's Eye | Novice | C | Archaeology A | Art History A | 5 | no | war, crimes against humanity |
| Mancini | The altruistic defender of the weakest who does not want to be helped | Student | Mind's Eye | Novice | B | Anthropology A | Ancient languages A | 1 | yes | victim of physical violence, suffering from illness (migraine and epilepsy), war, mental illness of a loved one, perpetrator of violence against animals, discrimination (ableism) |
| Manes | The fascinating illusionist demystifier who unmasks charlatans | Student | Mind's Eye | Novice | B | Anthropology B | Ancient languages B | 3 | no | suicide of a loved person, religious fanaticism, spiritism/séances |
| Martins | The redeemed little criminal who wants to understand themself | Student | Mind's Eye | Member | A | Ancient languages A | Archaeology A | 9 | no | domestic violence, alcohol, colonialism, death of a loved one |
| McEwen | The anxious terrified by emotions who seeks meaning in rationality | Student | Mind's Eye | Member | B | Art History B | Anthropology B | 16 | no | perpetrator of physical violence, death and disability of a loved one, alcohol and drugs, homicide, infanticide, description of corpses |
| Mendez | The desperate opium addict who still thinks of their beloved father | Student | Mind's Eye | Member | C | Ancient languages A | Archaeology A | 9 | no | homicide of a loved one, witness of physical violence, alcohol and drug abuse, suicide, séances |
| Miller | The sweet and tenacious war volunteer for love | Student | Mind's Eye | Member | B | Archaeology B | Art History B | 8 | yes | suffering from psychological disorder (PTSD), war, victim and perpetrator of violence, description of corpses, death, mental illness and terminal illness of a loved one |
| Mineyev | The thoughtful tsarist who reflects upon violence | Student | Mind's Eye | Master | B | Anthropology B | Ancient languages B | 3 | no | war, death of a loved one, politics, witness and perpetrator of physical violence, homicide |
| Mirkovich | The introverted bibliophile carrying the scars of war | Student Assistant (Anthropology B) | Mind's Eye | Novice | B | Art History B | Anthropology B | 15 | yes | war, perpetrator and victim of physical violence, death of a dear one |
| Monaghan | The enthusiastic talkative cop terrified of silence | Student | Mind's Eye | Member | A | Ancient languages A | Archaeology A | 10 | no | suffering from psychological disorder (PTSD), physical and psychological child abuse, murder, mutilation |
| Moreau | The cuddly bookworm who doesn't like being the centre of attention | Student Prefect | Mind's Eye | Member | B | Anthropology A | Ancient languages A | 1 | no | witness, victim and perpetrator of violence, child domestic violence, spiritism |
| Mullen | The guilt-torn fratricide seeking their mother's forgiveness | Student | Mind's Eye | Member | A | Ancient languages B | Archaeology B | 11 | no | abortion, infanticide, mental illness and death of a loved one, spiritism |
| Myers | The sidelined 'wrong' scion who must learn the self-esteem | Student | Mind's Eye | Novice | C | Anthropology A | Ancient languages A | 2 | no | suffering from a learning disorder (dyslexia), victim of physical and psychological violence, incarceration in an asylum, disability of a loved one, euthanasia |
| Oatney | The loyal and rigid soldier on leave driven by a sense of duty | Student Assistant (Anthropology A) | Order 322 | Member | A | Anthropology A | Ancient languages A | 2 | no | illness and death of a loved one, homicide, war, physical violence, suffering from a terminal illness |
| Oaxaca | The criminologist of the last ones who turned their back on privilege | Student Prefect | Order 322 | Master | A | Art History A | Anthropology A | 13 | no | death of a loved one, physical violence, terminal illness of a loved one |
| Obermeyer | The cold and traumatised aristocrat who has forgotten sweetness | Student Assistant (Art History A) | Order 322 | Novice | A | Archaeology A | Art History A | 5 | no | victim and perpetrator of psychological and physical abuse, domestic violence, illness and death of a loved one, discrimination (ableism), psychological disorder (PTSD), killing of animals, suicide |
| Odebrecht | The authoritarian aristocrat who doesn't want to be touched | Student | Order 322 | Master | A | Art History A | Anthropology A | 14 | no | suffering from a psychological disorder (aphiphobia, PTSD), victim of physical and sexual violence, sex, description of corpses, necrophilia |
| Ollinger | The only surviving child who fears the arrival of the Disease | Student Assistant (Anthropology B) | Order 322 | Novice | B | Anthropology B | Ancient languages B | 3 | no | Violence and killing of animals, physical and mental illness of a loved one, euthanasia |
| Olmann | The compassionate doctor determined to become an archaeologist | Student Assistant (Art History B) | Order 322 | Novice | B | Art History B | Anthropology B | 16 | no | perpetrator of physical violence, euthanasia, drugs |
| Olson | The imprisoned anarcho-individualist who believes in free will | Student Assistant (Archaeology B) | Order 322 | Novice | B | Archaeology B | Art History B | 7 | no | politics, victim and witness of physical violence, prison detention, drugs, death of a loved one |
| Orionizde | The exuberant dying comet who wants to live to the full | Student Assistant (Archaeology A) | Order 322 | Member | A | Ancient languages A | Archaeology A | 10 | no | suffering from terminal illness, victim of physical and psychological violence, mummification, rats |
| Oros | The sweet dreamer lost in fairy tales who is unable to focus | Student | Order 322 | Novice | A | Ancient languages B | Archaeology B | 11 | no | suffering from neurodevelopmental disorder, negligent homicide, internment in an asylum |
| Ortiz | The proud and arrogant Luciferian creator of their own destiny | Student Assistant (Anthropology A) | Order 322 | Member | A | Art History A | Anthropology A | 14 | no | religious fanaticism, death of a loved one, death in childbirth, satanism, cannibalism, mutilation,discrimination (ableism), homicide |
| Osborn | The tormented secret agent who can't sleep a wink | Student | Order 322 | Novice | C | Ancient languages B | Archaeology B | 12 | no | murder of a loved one, politician, sufferer of psychological/psychiatric disorder, internment in a psychiatric hospital, perpetrator of physical violence |
| Ottway | The tenacious former sectioned tormented by the voice of the witch | Student | Order 322 | Master | A | Ancient languages A | Archaeology A | 9 | no | Death of a dear one, Physical Violence, Detention in Psychiatric Hospital, Spiritism\séances, Suicide, suffering from Psychiatric Disorder, Physical Illness of a Dear One |
| Pazzi | The haughty last heir of a lineage that guards unmentionable secrets | Professor | Order 322 | Member | | Archaeology A | Archaeology A | 5 | no | murder of a loved one, suffering from ambulation problems, suicide |
| Pereira | The good avenger of works of art who has lost their great love | Professor | Knife and Veil | Member | | Art History B | Art History B | 15 | no | Colonialism, War, Physical Violence, Homicide, Alcohol and Drugs, Sickness and death of a loved one, Self-harm. |
| Petkov | The biting experimenter of social violence | Professor | Order 322 | Member | | Anthropology A | Anthropology A | 1 | no | perpetrator of psychological violence, sadism, death of a loved one |
| Petrescu | The magnetic tempter puppeteer who loves to disturb and confuse | Professor | Mind's Eye | Member | | Art History A | Art History A | 14 | no | Perpetrator of psychological abuse, sex, homicide, satanism |
| Porter | The wise kabbalist who despite everything has faith in the human being | Professor | Lost Poets | Member | | Anthropology B | Anthropology B | 4 | no | discrimination (anti-Semitism), insects, victim of physical violence, suicide |
| Price | The heir to a cursed lineage who finds solace only in teaching | Professor | Order 322 | Member | | Ancient languages A | Ancient languages A | 10 | no | Homicide, discrimination (abilism), infanticide, rats |
| Reed | The responsible and compassionate guide who feels a shadow advancing | Rector | Order 322 | Member | | Ancient languages B | Ancient languages B | 12 | no | psychiatric illness of a loved one, suicide of a loved one, politics, victim of physical violence |