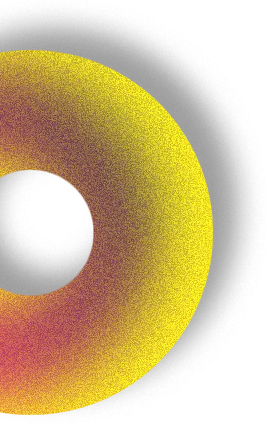 first
they came
a blindfold role-playing game
An immersive role-playing game played blindfolded, guided by an interactive soundtrack.
The story of a group of fugitives in the Berlin of 1942.
get your copy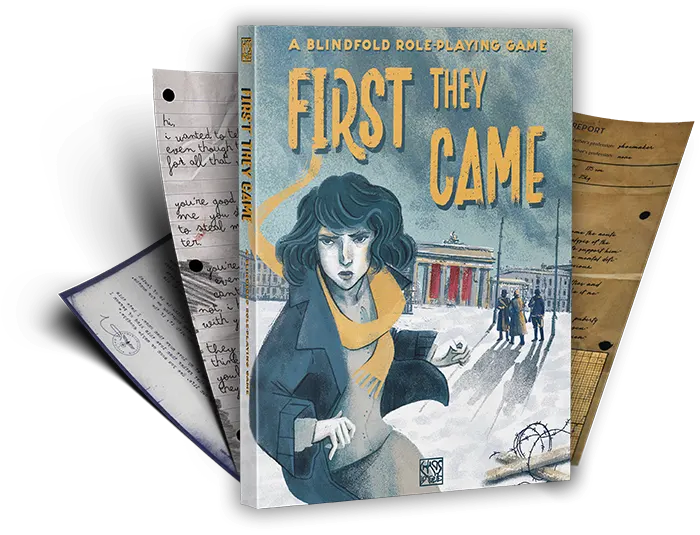 First They Came it's intense, it's sobering and it is drawn from a history I'd rather we didn't repeat.

This experience is dark, serious and so very beautiful. First They Came is truly remarkable.

First They Came reminds us the power of games as a medium, and allow players to have a strong and safe experience.
FRANCESCO RUGERFRED SEDDA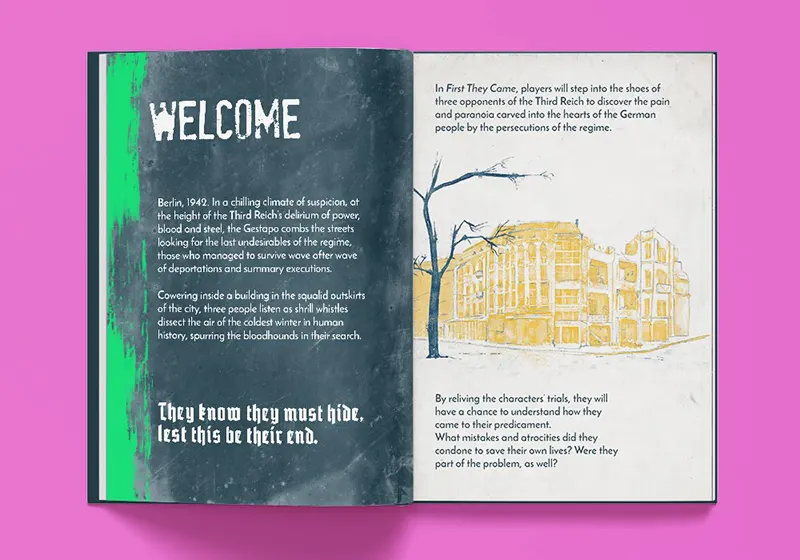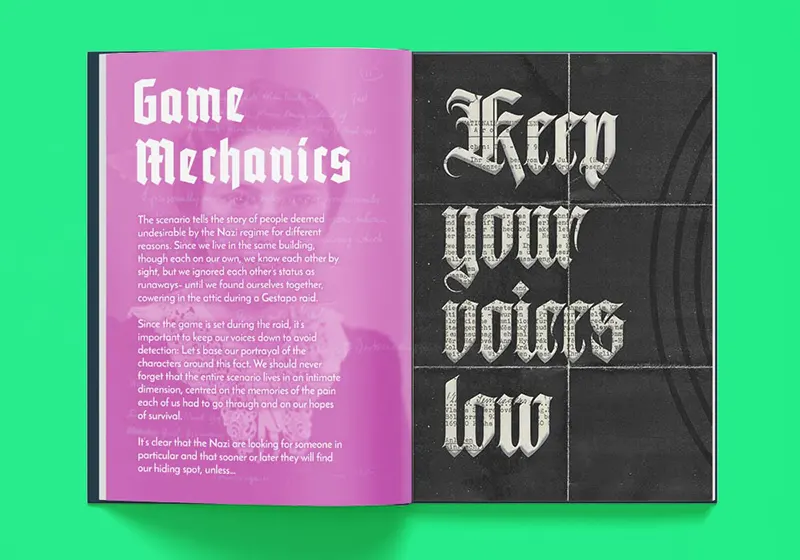 Berlin 1942, a gray morning, an apartment, a suburban building.

You heard them coming with sirens blaring and ran to the only place you could hide: the attic.

It's dark here, the ducts inside the walls carry the sounds of the tormentors searching the building for you. You hold your breath.

Then a whisper. You are not alone.

First They Came tells the story of a group of fugitives in Berlin 1942. Deep, human characters in search of salvation and a chance at redemption.

First They Came talks about their choice in the most difficult moment.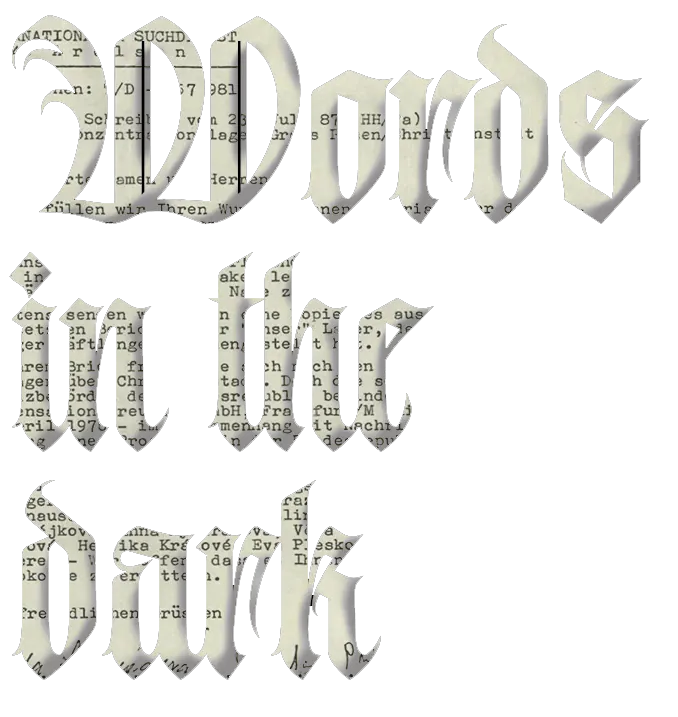 First They Came is designed for one-shot sessions lasting 2-3 hours for 3 to 5 players. It needs no game master or preparation.
First They Came was born as a hybrid game between chamber larp and tabletop role-playing game.


It is designed to be played blindfolded or in the dark to imitate the conditions in which the characters in the story find themselves.


First They Came guarantees a very intense level of "listening" and involvement.


In First They Came the darkness tells a piece of the story.
Artbook
An artbook edited in every aspect, entirely in color. Embellished with original illustrations by Carla Manea and an elegant and original layout.
Available in digital and physical versions.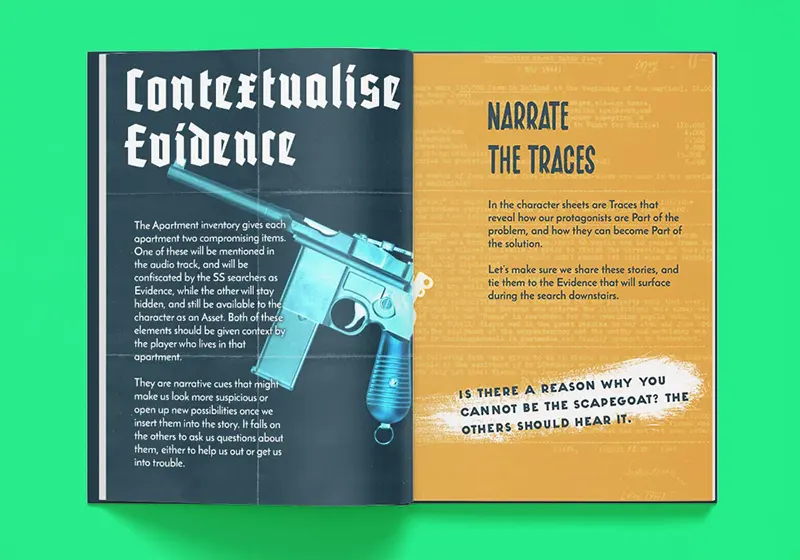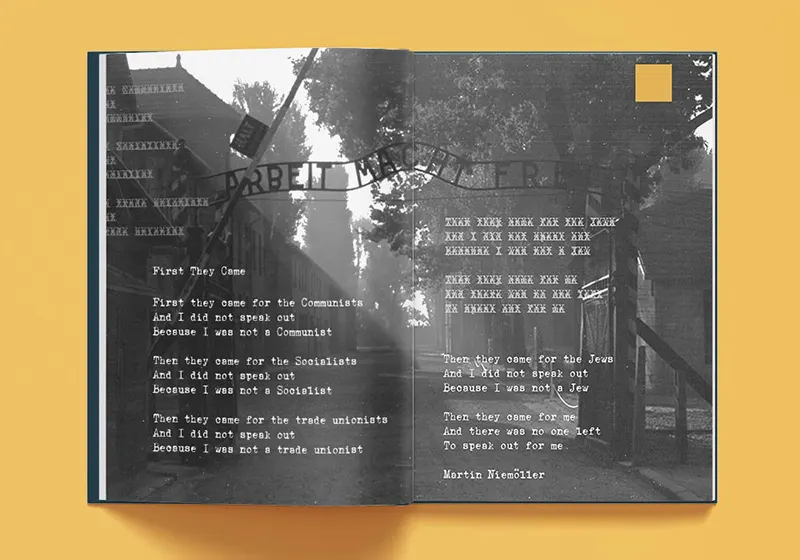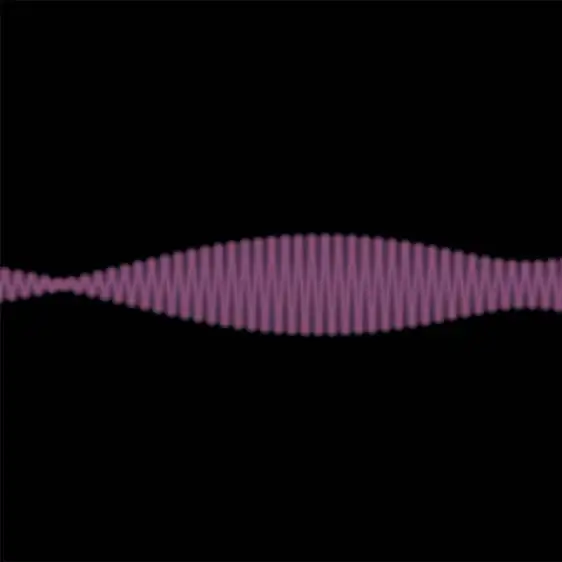 the soundtracks

The audio tracks included in the game immerse you in the game's atmosphere. It's not just a sound environment, but a new and interactive mechanic with clues and threats that will really put you in the character's shoes.

These compositions contain original music and sounds that recreate the environments in which the game takes place.

They are developed in high quality with a special spatialization to recreate environments, actions and NPCs.
the characters
and the handouts

In First They Came you step into the role of those persecuted by the regime for ethnic, political, gender or religious reasons.
Deep and human characters, with their doubts and weaknesses, looking for a difficult redemption because they too, in order to survive, have done things they are not proud of.


The character sheets are different than usual. For each character you'll find several handouts that will help you define who you are in a unique and special way.
safety
First They Came deals with potentially difficult issues such as violence, racism, gender discrimination, ideas, disability.
We have been working for years on these issues with care and respect, so in the manual you will find tips and tools to handle them peacefully during the game and to put everyone in a position to have fun in a positive way.


We conceived some safety mechanics to de-escalate and break potential uncomfortable scene. Also we will provide Guidelines to negotiate the experience before the game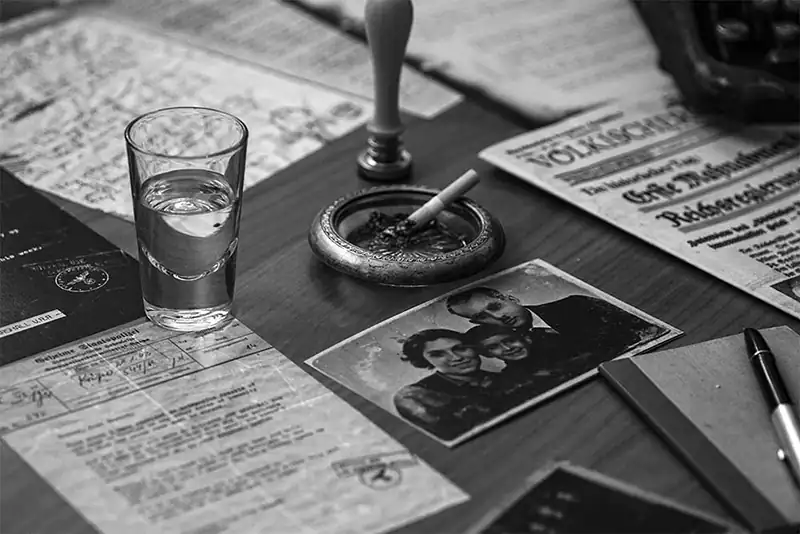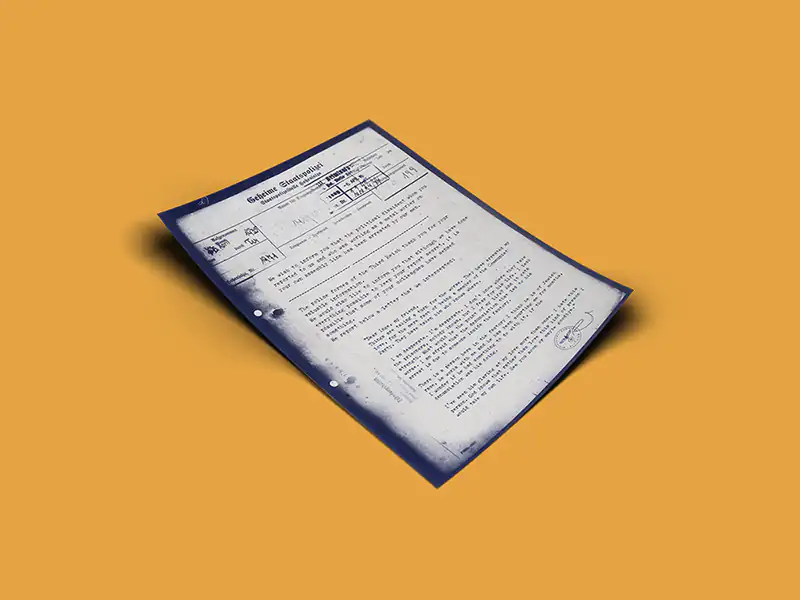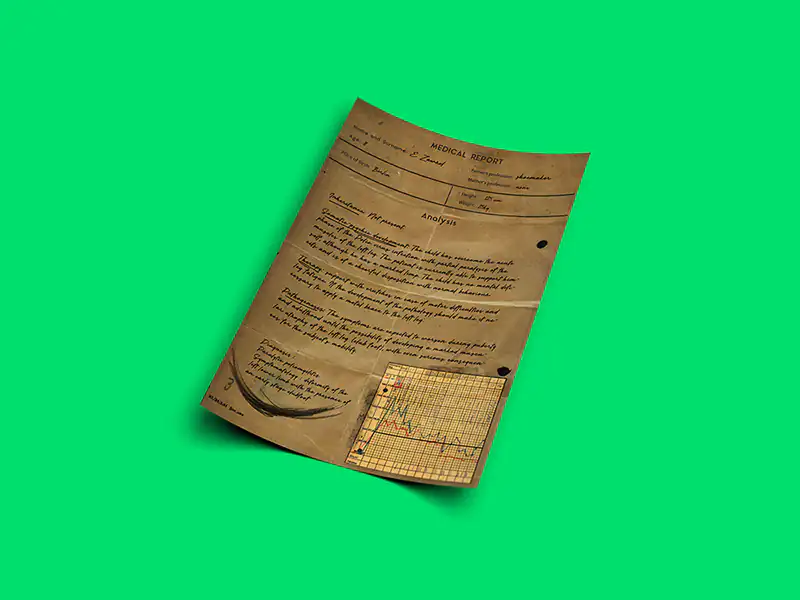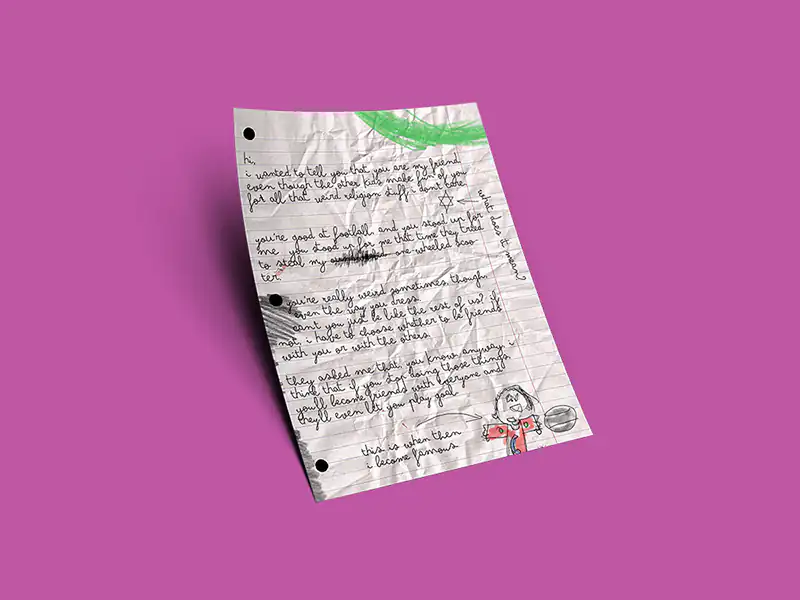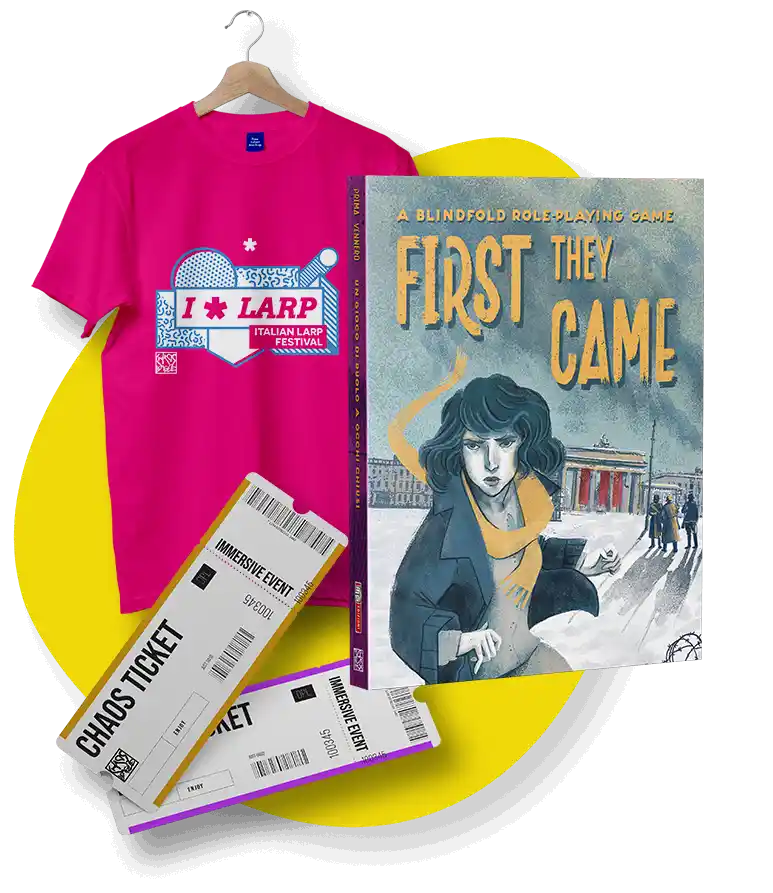 Enter the shop, open the portal!
Sign up for events, come discover Chaos League games, books and merchandise.
Shop!
Psst! There are free games!
join the community
The most inclusive, fun, incredible, inspired community of all time.